ok....
originally i was going to get a tat of a moth with faint skulls in its wings (represent my lifestyle/independence/beauty in obscurity), but when i went to have it sketched i realized it was too iconic and i think i like sceneish ones better because they flow with your body. so now i want one on my side, towards my back. i feel like the moth cant workon its won, so this is what i was thinking, though it may be overly complicated/become expensive, comments are welcome...i'd like to talk about what would work best as a tat image, and i want it all black/white, maybe small color highlights:



(plague art) the skeletons on top surrounding a more ovalish shape,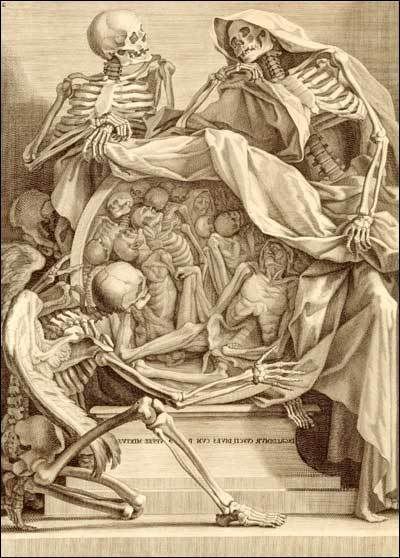 (klimt painting)inside that oval shape... either the woman on left in this image:



(siren) or this scene:




with maybe moth worked in near skeletons somehow?


toooo complicated to bring to artist? i know woman i want to work with but i dont want to be annoying.
i am really into fine art and would like some imagery that reflects my personality. all ideas welcome.